Program Overview
Now Accepting Applications for the Spring 2022 Online MBA Program!
Unleash your Potential with the Anderson Online MBA 
The Anderson School of Management Online MBA provides you with an energetic educational environment that elevates your leadership skills and translates knowledge into empowerment through outcome-focused, team-based, and practical approaches to business issues.
Anderson's innovative curriculum, diverse faculty, experiential learning, and an in-house professional development center prepares you for the dynamic and changing business world. Whether you are enhancing your current career, changing professions, or looking to enter industry, the online MBA program can help place you with one of more than 200 employers that recruit Anderson students.
The MBA for Tomorrow's Leaders
The forward-looking curriculum provides you with the tools necessary to lead in a changing world. As a student in the online MBA program, you will integrate foundational business subjects with cutting edge topics to solve tomorrow's problems, including:
Diversity Leadership
Cybersecurity
Business Analytics
Project Management

Your MBA on Your Time
With flexible scheduling for part-time or full-time programs of study, students with diverse backgrounds and schedules can navigate the program independently and with ease. All courses are offered in an 8-week format, allowing you to complete the program in as little as 16 months.
Application Deadlines (beginning with the Fall 2021 cycle):
First Half Fall: July 15
Second Half Fall: September 15
First Half Spring: December 1
Second Half Spring: February 15
Summer: May 1
Entering MBA Class Averages (Fall 2019 Evening Program):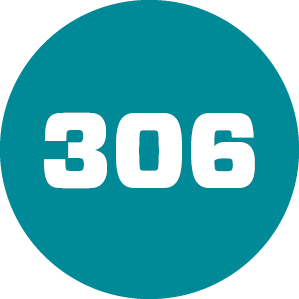 GRE Average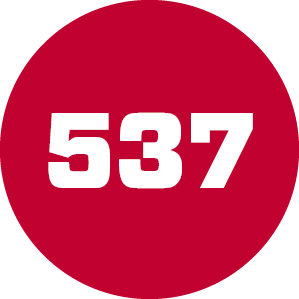 GMAT Average
Learning Goals
 Goal 1:  Apply core concepts of business and managerial disciplines.
1.1: Students will use core concepts to identify strategic, tactical, and operational problems and develop proposed solutions.
1.2: Students will apply core concepts to analyze, initiate and implement managerial actions.
Goal 2:  Apply business and managerial skills across disciplines.
2.1: Students will demonstrate the ability to develop pertinent and logically structured arguments.
2.2: Students will demonstrate the written and oral presentation skills necessary for a management professional.
2.3: Students will demonstrate the ability to apply analytic techniques relevant to specific business problems and contexts.
2.4: Students will demonstrate the ability to work effectively in teams and to evaluate their performance.
Goal 3:  Evaluate the consequences of managerial decisions in diverse business contexts.
3.1: Students will be able to evaluate managerial decisions in local, global, and international environments.
3.2: Students will be able to evaluate the effectiveness, competence, and ethical consequences of managerial decisions.
Program Details
Now Accepting Applications for the Spring 2022 Online MBA Program!
Tuition and Fees
Total cost per credit hour is $603.40 and is comprised of: $415.66 base tuition + $187.74 college differential. There is a student technology fee charged each semester. It is $150 in the Fall, $150 in the Spring, and $20 in the Summer. There may be additional costs, depending on the class. Additional costs are often for textbooks, supplemental course materials, and proctoring fees.
Temporary Application Requirements and Process Due to COVID-19 Restrictions
The Anderson School of Management has approved a temporary admission process for the Online MBA in response to current entrance exam limitations.
Applicants will be evaluated in two rounds. Applications for both rounds are due on regular admission cycle deadlines. All applicants must hold a bachelor's degree from a regionally accredited college or university in the United States or its equivalent in another country (unless applying for a shared credit program).
Round 1 (R1) continues the standard admission process. During R1, applicants with acceptable entrance exam scores (either in-person or through an online alternative taken on or before the deadline) and those qualified for our existing exam waiver are evaluated. Qualified R1 applicants are offered admission.
Round 2 (R2) is a competitive admission process. R2 applicants will not be required to submit an entrance exam. These applicants will be offered admission based on 1) the demonstration of qualifications that support the potential for success at the Anderson School of Management and 2) program capacity.
We strongly encourage those who have the ability to take an entrance exam to do so, as qualified applicants who have met our entrance exam requirements will be offered priority admission. Evaluations for Round 2 applications will begin after the application deadline.
Application Process
Online ApplicationApplication Fee
Pay the fee online or at the UNM Cashier Department. If you do not have a UNM ID number, you may enter zero, or any combination of numbers that helps you identify this transaction. Do not use your SSN.

If you are on active duty or you are a military veteran (honorably discharged), you are eligible to receive an application fee waiver. You must submit supportive documentation with your application materials to receive the waiver.
Transcripts
Official transcripts from all institutions attended (except for UNM) for domestic applicants.
For students graduating the semester prior to the start of the graduate program, final transcripts may be submitted after the application deadline.
Transfer students: In order to receive Anderson credit for transfer coursework, applicants need to provide the course name, description, syllabus, and the Anderson course for replacement.
Send electronic transcripts to apply@unm.edu. Mailed transcripts must arrive enclosed in the original registrar's sealed envelope to the following address:
UNM Admissions
PO Box 4895
Albuquerque, NM 87196-4895
Entrance Exam
Request GMAT/GRE exam scores be sent to UNM (using institutional code

4872

) unless applying for a GMAT or GRE waiver.
Tests must be taken on or before the admission deadline.
Application Deadlines
Application deadlines for the first half of the Spring semester is December 1, and February 15 for the second half. The Summer deadline is May 1. For the Fall semester, July 15 is the deadline for the first half and it is September 15 for starting in the second half. The application fee is $60 for all applicants.
By the deadline, these checklist items are required:
Online application submitted by 5:00 p.m.
Application Fee
The Entrance Exam (GMAT or GRE) must be taken on or before the posted deadline. If applicable, the GMAT/GRE waiver must be indicated on the application.
Degree Requirements
Now Accepting Applications for the Fall 2021 Online MBA Program Launch!
Students complete the following core coursework (31 Credits)*:
MGMT 600 - Perspectives on Management and Careers
MGMT 501 - Data Driven Decision Making
MGMT 502 - Financial Accounting & Analysis
MGMT 504 - Managerial Economics
MGMT 506 - Managing People in Organizations
MGMT 508 – Business and Society
MGMT 511 – Technology, Commercialization, & Global Environment
MGMT 520 – Operations Design and Decision Making
MGMT 522 – Managerial Marketing
MGMT 526 – Financial Decision Making 
MGMT 598 – The Strategic Management Process (Prerequisites:  MGMT 501, 502, 504, 506, 520, 522, 600, 601; Pre-/Co-requisite:  MGMT 508, 511)
MGMT 601 – MBA Knowledge Exam
And specialize in one of the following tracks (12 Credits):
Diversity Leadership
Business Analytics
Cybersecurity
Business Administration
Project Management
*Note:  If you have an undergraduate degree with a concentration, you may be able to waive a core course.