Degree Spotlight: B.A. in Strategic Communication
March 16, 2022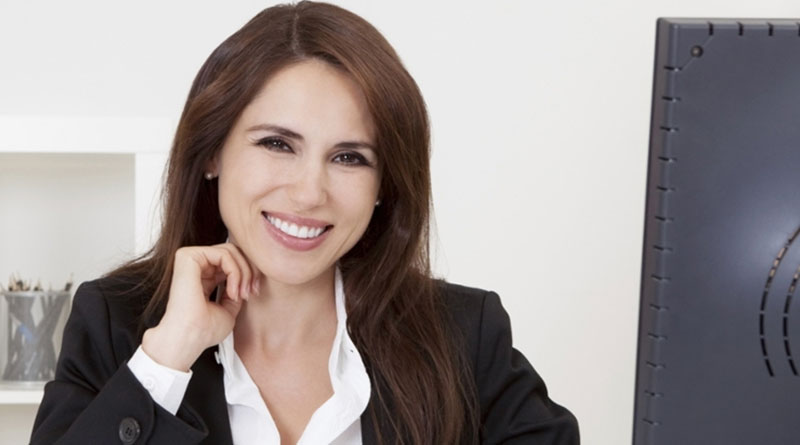 When organizations big and small need to present ideas, goals, concepts, or processes, they rely on someone with strong communication skills to help get their message to customers, members of the public, or even their own employees. Communication is central to success in any arena. The U.S. Department of Labor has designated professions including marketing, advertising, promotions, public relations, or event planning — jobs that rely on strategic communications skills — as "Bright Outlook" occupations, meaning that they have projected job growth much faster than average over the next ten years — in some cases more than 15% faster[1]. Whether in the public, private, or non-profit sectors, strategic communication skills are in demand.
The University of New Mexico offers a fully-online B.A. in Journalism and Mass Communication with a concentration in Strategic Communication that can prepare you for a future in many fast-growing areas. As one of our Accelerated Online Programs, it features eight-week, fast-paced classes that, in addition to their affordable flat per-credit-hour tuition, allow the student to work on each week's assignments when it's convenient for them. Graduates are employed in a wide range of occupations, from organizations like PR agencies and the national labs to roles such as bank vice president and university associate director of communications.
UNM's Strategic Communication degree has earned a reputation for quality. In fact, one digital marketing agency has made it a preferred recruiting ground for new hires.
"Students are getting real-world experience, real-world anecdotes, real-world advice on what they're facing getting a job," Judith White, associate professor and acting online director, said in a recent interview. "Getting the job is just step one, right? It's like 10% of the issue. Then they have to deliver. So, they're needing a lot of real-world expertise."
White helped create the program and teaches six out of its twelve classes — five of which she developed herself. Her strong background in PR and diversely experienced faculty help form an extremely versatile degree.
An Interdisciplinary Degree Focused on Key Skills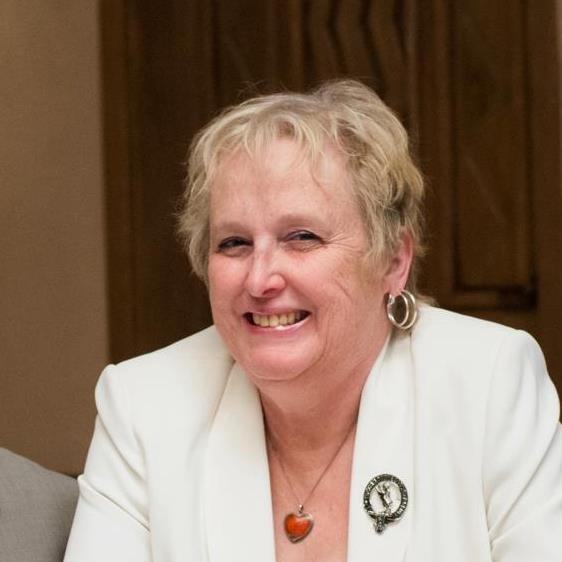 The strategic communication program is rooted in the simple idea of preparing students for their first steps in one of several relevant career opportunities.
"I would characterize it as a degree that seeks to prepare people to enter the workforce with a B.A. degree," White said. "It covers the things — the tasks — that you might be doing in a position in marketing, though it's more on the creative side of marketing. People could be in PR, they could be in advertising, they could be in strategic communication. What we're trying to give them are the skills that would allow them to walk across the stage, get their degree, and [then] walk into an entry-level position."
What does that look like? It starts with a social and legal foundation of communication, "in a very non-lawyerly basic context," White said. "For example, Media Ethics and Law covers ethical behavior and industry codes of conduct. The law section covers some of the basics of law, such as laws of libel, slander, copyright infringement, the idea of plagiarism. We feel like they need to have that kind of overview of how they're supposed to conduct themselves when in the workforce. Then The History of Media seeks to place what they are learning in the context of how media has developed since the time of Gutenberg and the penny press."
From there, other courses focus on what you'd actually "do" as a professional in marketing, PR, advertising, information management, or another field. These courses focus on several important areas in Strategic Communication:
Writing Skills
Naturally, writing is a major focus. The curriculum covers strategic communication plans, crisis communication plans, writing press releases, radio and TV scripts, website copy, and so forth. The Strategic Social Media class focuses on how to use social media in a business context to promote a candidate, idea, or product.
Creative Skills
In addition to being an in-demand soft skill, creativity is another point of emphasis. UNM is an Adobe Creative Campus and the Adobe Creative Suite is offered free to all UNM students. Topics taught include website content, content for brochures, designing an annual report. "Kind of a soup to nuts approach using the different facets of the Creative Suite," White said.
Putting it All Together
"We want students to understand how to actually execute different strategic communication and PR campaign materials; how to plan and execute a campaign," she said. "And in fact, our capstone course, Strategic Planning and Campaign Development, requires them to create a campaign for a real client. We've had many, many people say that they come out of that feeling much more confident to enter the workforce and work on a campaign themselves."
Having True Professionals Teach Courses
Perhaps the most impressive part of the Strategic Communication program is the caliber of teaching it brings to the (virtual) classroom. Their collective expertise is evident across the program's adjunct and core instructors.
First are the adjuncts, or term teachers, who come on for a year or a specific number of courses. "We pull in people like Kristelle Siarza, who owns her own digital media firm here in Albuquerque, and has taught in our program," White said, "as well as Kate Cunningham, a seasoned news reporter. We also have Mike Marcotte, the professor of practice, on-site who oversees our internship. He probably has 30 years of radio journalism experience."
"He helps secure internships in the community. And we offer the opportunity for students to sign up for these internships and work out with businesses, marketing, PR, and advertising firms, whether or not they can work with them remotely. We try to engage professionals in these courses."
Adjuncts make strong use of those internship opportunities and also bring in guest speakers and panels of professionals who can shed more light on that real-world application. One thing White stressed was the adjuncts' love of sharing their expertise. "They're doing this because they like to teach," she noted. "They're not doing it for income."
As for the principal instructors in the program, White is joined by two other experienced professionals. David Weiss, associate professor and department chair, worked in advertising agencies on Madison Avenue in New York City for 17 years before getting his doctorate. The newest faculty member, David Keating, worked in public information/advertising and supported research projects conducted on behalf of government clients, like FDA's Center for Tobacco Products and the D.C. Department of Health.
What students receive is much different than programs with instructors who have been in academia their entire careers.
"To me, it's kind of like, 'did your coach just play college ball? Or did your coach play for the NBA?'" White said. "What kind of things can you offer to them that they can't get from people who have spent their entire lives in academics?"
An Incredibly Diverse Program
You can take a look at The University of New Mexico's online Strategic Communication program and easily see how diverse it is — with its interdisciplinary curriculum, the wide range of career opportunities you can pursue after graduating, and the range of experience and expertise from the faculty, as well as the guest speakers/panels.
But it also excels in terms of student population, which, for White, is a major differentiator for the strategic communication program.
"It's not merely an academic program," she said. "This is my 15th year at the University, and it has never been just an academic program. We've worked really hard to make [involvement with professionals and real-world application] available virtually. Another thing that separates it is the diversity that a person will experience in the virtual classroom. We're a federally recognized Hispanic-Serving Institution (HSI)."
Institutions with at least 25% Hispanic enrollment qualify for being an HSI. In October 2021, UNM was recognized as one of 35 HSIs in the country to be named a Fulbright HSI Leader, in the inaugural year of this designation.
That's only the beginning of diversity in the program. White said that she has had students from countries like Saudi Arabia, Japan, and Korea, which is a product of UNM being very active in recruiting and supporting international students. The same bodes for military students. "We're recognized as a veteran-friendly campus with "Military Friendly® Gold" status," White said. "I've had many, many veterans and currently-serving military personnel, including women in the military, in my classes."
"We have students who are themselves diverse in some way, maybe they have a disability." Such was the case with a visually impaired student in her class.  "And we're very diverse here with regard to sexual orientation and identification" White said. "Perhaps a transgender student would feel more comfortable in a program like ours where we value and celebrate diversity. And that that mix makes for an exciting classroom experience, even though it's all online."
In a 100% online learning format, students of all backgrounds get to interact with a diverse set of peers and experienced instructors who have expertise in their respective areas. The resulting skills and knowledge can — and have — led to success in one of several potential career paths.
You can learn more about UNM's strategic communication degree or connect with us now to discover how this program can help you reach your goals.
---