Program Overview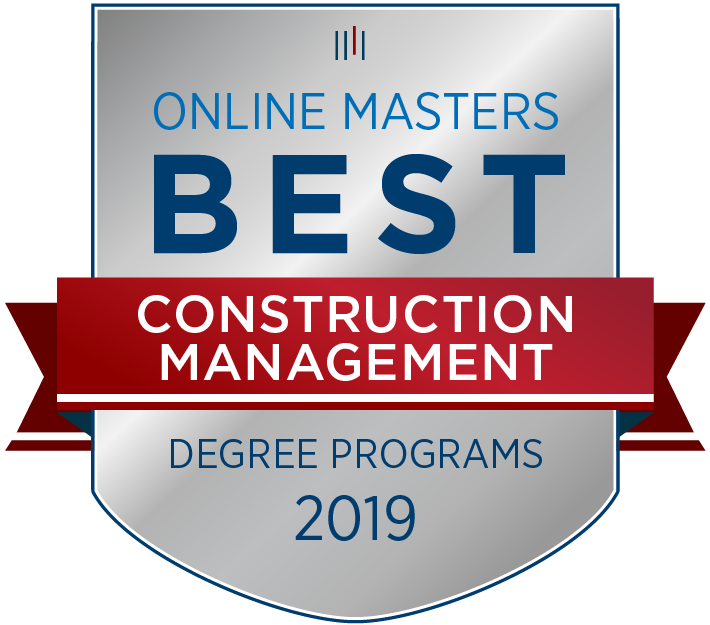 Take your career to the next level with a fully online Master of Construction Management (MCM) degree. UNM's Master of Construction Management program has recently been named one of the top programs in the country by OnlineMasters.com.
Whether you are in residential, commercial, industrial, highway, or heavy construction, the MCM program will prepare you for leadership opportunities in the industry. Receive an advanced education in new and expanding areas of construction programming, cost control, project management, construction law, and safety.  
All MCM applicants are expected to have college-level proficiency in mathematics and reading and writing in English. 
Possible Careers
The Master of Construction Management was developed with industry input to provide graduates with the skills desired by the construction industry.  MCM graduates will be prepared for project management careers in such fields as construction, engineering, business, and law. 
Read what one professor in the Accelerated Online Master of Construction Management program has to say about this top-ranked degree program in an April 2022 post from our blog.
Learning Goals
Graduates will successfully advance in their careers through:
Technical competence in construction management
Demonstration of professional skills appropriate for the global construction marketplace
An ability to communicate technical/management results in appropriate forums
Student Learning Outcomes
Students receiving Master's degrees in Construction Management will:
Exhibit knowledge of management and science fundamentals in construction management
Be able to communicate effectively
Demonstrate the ability to critically assess information in construction management
Admissions
Tuition and Fees
Total cost per credit hour is $533.38 and is comprised of $428.12 base tuition + $105.26 college differential. A student technology fee is charged each semester. It is $150 in the Fall, $150 in the Spring, and $20 in the Summer. There may be additional costs, depending on the class. Additional costs are often for textbooks, supplemental course materials, and proctoring fees.
MCM Program Admissions Requirements
Grade Point Average (GPA): An undergraduate baccalaureate degree with a minimum GPA of 3.0 (or equivalent) for courses in the major field of study over the last two undergraduate years.
GMAT or GRE General Exam Scores: A minimum score of 500 is required for the GMAT. A minimum combined score of 300 on the verbal and quantitative sections is required for the GRE. An official score report is required, sent directly from the testing center to UNM.
Language Skills for International Students: International students must meet all UNM Graduate Admissions Requirements including tests for English proficiency. For more information regarding international students, please see International Students and Online Education.
Three letters of recommendation.
To apply for the program, in the Program of Interest section within the UNM Graduate Admissions Application, select the following:
College/School:  School of Engineering
Department:  Civil, Construction, and Environmental Engineering
Program/Major:  Construction Management (Online only)
Degree:  MCM Construction Management (Online Only)
Interest:  Construction Management Online Degree (MCM-XCMG)
Degree Requirements
About the Program
The Master of Construction Management (MCM) Accelerated Online Program is designed to accommodate students with interest or experience in all aspects and sectors of the construction industry. Prospective students need not have an undergraduate degree in engineering; rather, they are more likely to have a degree from a related field such as management or architecture.  All MCM applicants are expected to have college-level proficiency in English (reading and writing) and mathematics.

The degree consists of five required courses plus an additional five elective courses. The courses can be taken in any order and can be completed in as little as 12 months.
Special course sections are scheduled for Accelerated Online Program students and offered on a cyclical basis. Look for the courses in the current schedule of classes with a course comment that reads "Limited to accelerated online program students only." For more information, contact Nicole Bingham, the Coordinator of Program Advisement, at nicluna@unm.edu or 505-277-6633.
Required Courses (12 credit hours)
Required Courses

| | | |
| --- | --- | --- |
| Course Number | Course Name | Credit Hours |
| CE 573 | Construction Law | 3 |
| CE 574   | Principles of Written Construction Documents | 3 |
| CE 575 | Construction Safety | 3 |
| CE 577 | Project Controls | 3 |
Elective Courses (18 credit hours)*
Elective Courses

| | | |
| --- | --- | --- |
| Course Number | Course Name | Credit Hours |
| CE 455 | Engineering Project Management | 3 |
| CE 556 | Soils in Construction | 3 |
| CE 558 | Construction Materials | 3 |
| CE 570 | Simulation and design of Construction Operations | 3 |
| CE 571 | Sustainable Design and Construction                  | 3 |
| CE 576 | Project Delivery Systems | 3 |
| CE 578 | Temporary Support Structures | 3 |
| CE 598 | Global History of Construction | 3 |
| CE 598 | Advanced Construction Technologies | 3 |
*These courses may not be offered every semester. Refer to schedule.unm.edu for online course offerings. Other courses may be used to fulfill the elective course requirements upon consultation with a faculty advisor.

  Courses with this insignia have received the National Quality Matters Certification.
Additional Information
This degree is offered as a Masters Plan III Option (course work only) program which consists of:
30 credit hours total
A maximum 6 credit hours of Problems (CE 598)
A minimum 12 credit hours of 500-level courses
A maximum 12 credit hours taken in non-degree status