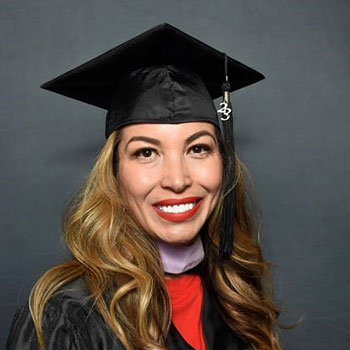 Onastine Jaramillo
NM / Master of Community & Regional Planning (MCRP)
---
Graduation date: 2023

Online classes allowed me to complete my class work on my own schedule, finish my coursework earlier than expected and enabled me to take a total of 21 credit hours toward my Masters in Community and Regional Planning degree from the School of Architect and Planning which I graduated from this Summer 2023. As a business owner there were critical times that require my presence and completing my degree would not have been possible without online and intercession courses. #golobos

I would advise future online students to search online classes, especially if you are taking between 12 to 18+ credit hours as an Undergraduate or Graduate because you will only be charged fees and not for the individual credit hour up to 24 credit hours. Some limitations do apply. I help individuals save money with their healthcare at The Medicare Corner and I know we could all use money saving tips in college.