About UNM's Accelerated Online Programs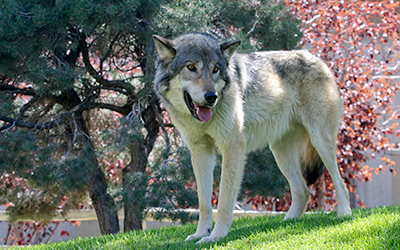 Thinking about completing a bachelor's degree you began but didn't complete? Or maybe you are considering working towards a master's degree. Are you wondering whether the benefits outweigh your concerns? What if you are able to take courses online in an eight-week format, with multiple start times, and at a fixed tuition rate regardless of where you live? UNM's Accelerated Online Programs are designed with more flexibility than traditional university degrees.

Taught by respected UNM faculty, accelerated online courses use the same rigorous materials as their classroom counterparts. You will experience diverse interactions with classmates and faculty while choosing when and where learning takes place. The Accelerated Online Programs path to degree completion makes educational opportunities a reality for busy adults.
Convenience
UNM offers a variety of undergraduate degree completion and graduate accelerated online programs. Fully online minor degrees are also offered for those who wish to earn one or whose major requires one. Courses are offered in an eight-week format and have multiple start times throughout the year. While the pace is fast and rigorous, accelerated online courses are enormously flexible, allowing a student to pick the best places and times to study. 
Affordable Tuition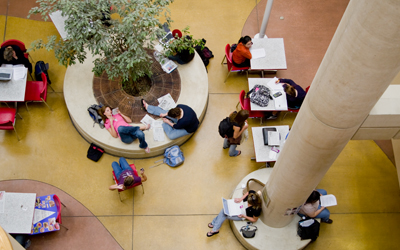 Students accepted into an accelerated online program enjoy the same flat tuition rate regardless of whether they reside locally, out of state, or internationally.
Academic Integrity and Course Quality
Accelerated Online Program courses are quality-reviewed to ensure the content provides the best learning experience. These courses are kept current with content and learning technology updates, ensuring the best learning experience.
Top-Notch Faculty
Accelerated online courses are taught by the same respected UNM faculty teaching on campus.
Support
Want to know more about Accelerated Online Programs? Start by filling out a request for information form. You will be contacted by one of our Student Success Specialists. Our Accelerated Online Programs Explained blog post talks more about these great programs.
Are you already admitted to the University of New Mexico? Contact an enrollment coach or reach out to the appropriate academic unit.
Inquiries are always welcome, regardless of where you are in the decision-making process. Contact UNM Online by email at online@unm.edu, by phone at 1-866-869-6040, or by posting a question to the UNMBot featured at online.unm.edu.