How to Find Success as an Online Learner: A UNM Student and Online Faculty Member Offer Their Advice.
January 19, 2022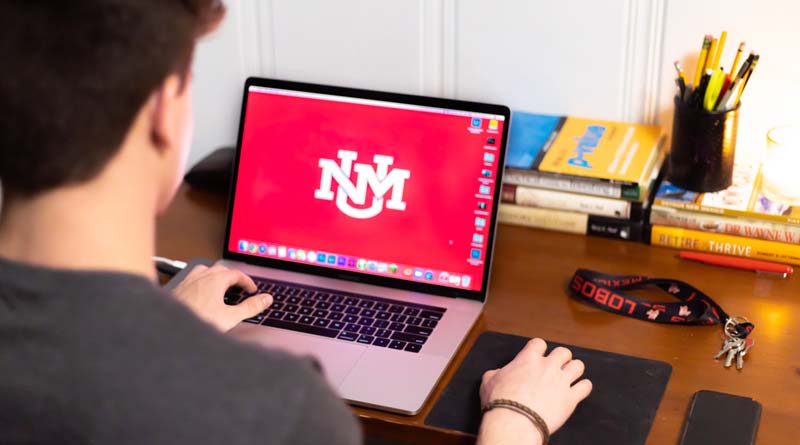 Among educational experts, there is a general consensus regarding how much time a student should expect to devote to study time. For a sixteen-week semester course, that number is at least two hours of study per credit hour, or six hours a week for each three-credit-hour course. And for an eight-week semester, that number doubles. Online students are also expected to log into their classes two to three times per week. Clearly, higher education places a demand on your time, but how can you create a balance between school, a job, and family while working toward your goals? Online courses eliminate the commute to campus and frees-up time outside the normal 9 to 5.
In this post you'll gain insight into what it takes to thrive as an online student with some great some tips and recommendations from two people involved in online learning.
As a current student enrolled in the Accelerated Online MBA program through UNM's Anderson School of Management, Claudia Lucero is following her dream of getting an MBA and furthering her career as an appraiser—when her busy schedule allows.
"I'm a single mother of two and work full-time, so the only time I can do coursework is after work and dinner, and on the weekends," she said. "Without the program I would not be able to further my education and be a role model for my children."
Like many other working professionals, she has excelled in balancing work, school, and family commitments by leveraging the flexible nature of online learning. In this post, both Lucero and University of New Mexico online faculty member, Dr. Stephanie Sanchez, talk about their experiences.
"I'm Juggling a Lot, But I'm the Happiest I've Been in a Very Long Time"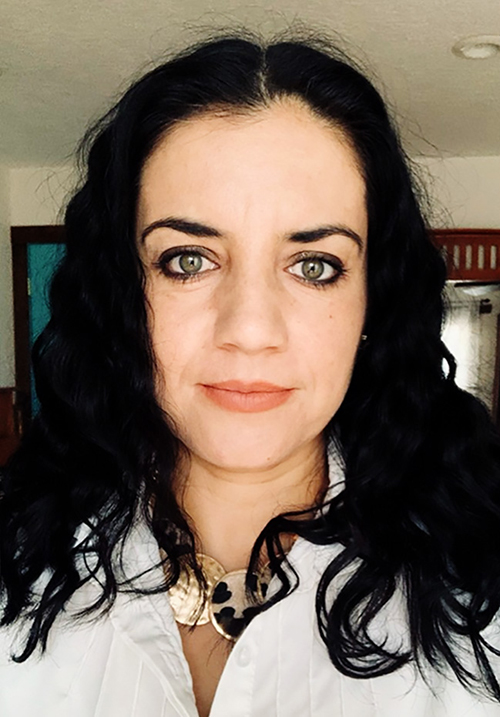 Claudia Lucero credits being able to manage her education, work, family, and household by having a set schedule.
During the week, she works from 8 to 5, using her lunch break to teach her daughter how to drive. After work, Lucero makes dinner, cleans, and around 7:00 in the evening, starts on her coursework, which usually lasts until midnight or 1 a.m.
"I wake up at 6:30 and start it up again," she said, noting that weekends are reserved for household tasks and other responsibilities.
Lucero explained how she was surprised by what it takes to balance online learning with other responsibilities.
"You really don't always need 7-8 hours of sleep when you are pursuing your dream," she said. "The house can be cleaned once a week and your children will be fine eating leftovers for a couple of days. I have also learned to stay away from social media and anyone that will distract me from my goal of getting an MBA, and to just focus on my children, school, and work."
"My experience has been great. I'm able to do coursework after work and on the weekends, and still be a mom and work full-time. I love this chapter of my life. I'm juggling a lot, but I'm the happiest I've been in a very long time, and it is because I'm going after my dream. I feel very blessed, and I thank UNM for allowing non-traditional students like me to follow their ambitions and further their career."
Lucero's advice to someone considering advancing their education online is simple: "do it and have a plan." That plan includes logging-in to Blackboard each day, downloading the Outlook app to receive instructor-related notifications, using a weekly planner, and working to get ahead on assignments.
"And most importantly, when you are tired and overwhelmed, always remember your goal—your 'why'."
Advice From an Online Faculty Member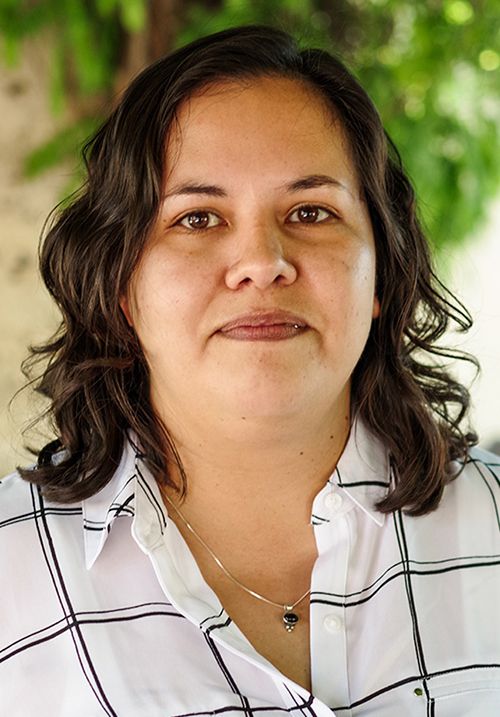 At any university, the professors have seen what it takes for a student to be successful and have some stellar advice to offer students. Stephanie Sanchez, Ph.D., is no exception. Dr. Sanchez is an online instructor for UNM's B.A. in Chicana and Chicano Studies Accelerated Online Program — as well as the newly-added M.A. in Chicana and Chicano Studies — where she teaches two courses: Chicana/o Cultural Studies (CCS 370) and New Approaches in CCS (CCS 480/580). Overall, she has seen many students shine in the online environment and reported how that flexibility is necessary for them.
"I've had more than one student say that they would not have been able to complete a bachelor's degree if it weren't for online degree programs," Sanchez said. "Those stories really highlight how online classes improve access to education for so many."
"Online learning is a great opportunity for a lot of people," she continued, "People who need greater flexibility and access, but as with a lot of online work in general, you get out of it what you put into it."
Sanchez had three recommendations for helping online students maximize their time and feel more connected to their classes and learning.
Her first recommendation is to "develop a schedule and time management plan, especially if you have self-paced classes," she said. "I think it may be easy to not build in sufficient time for online activities and assignments, so you have to be mindful of that."
Being involved is also important. "Contribute to the online community," she advised. "Engage with your peers. Ask questions or respond to others' questions. Be present for yourself and others." Involvement makes for a richer learning experience.
Finally, she notes that online students should "take advantage of services designed for online students; things like online office hours and online tutoring or workshops."  Taking charge of your education, being a self-advocate, will help lead you to greater success.
Her last point is especially fitting; The Center for Academic Program Support (CAPS), where she also serves as the Director, is an award-winning program that offers free live tutoring and academic support services for more than 800 classes each semester. Many of those services are available online including the Online Writing Lab and the Graduate Online Writing Lab.
Add that to the many other ways that UNM welcomes and embraces online students (including personal support from your enrollment coach and academic advisor), and you can start to see the community that's available to you. You can be a successful online student and follow in Claudia Lucero's footsteps, balancing your commitments alongside your long-term goals and dreams.
You can find an online degree program for your needs right now.