Degree Spotlight: Construction Management
April 18, 2022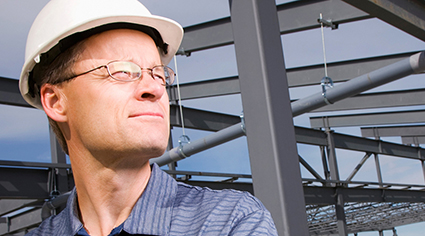 Over the next decade, population growth will result in the construction of new homes, office buildings, schools, hospitals, retail outlets, restaurants, and more. Add to those the need for the massive national infrastructure projects that the current administration has been discussing. These undertakings don't materialize on their own and the construction industry will need even more boots-on-the-ground project managers to make them happen. According to the Bureau of Labor Statistics, Construction Project Managers earn a median annual wage of $97,180 and employment is projected to increase 11% by 2030!
Successful construction project managers need strong leadership skills, an understanding of budgeting and planning, rapid decision-making abilities, customer-service skills, and proficiency in math and communications.
Seeing this potential for job growth, you might consider a management position as the next step in your construction career. Or maybe you're already working in construction management and want an edge to advance your career. Either way, a master's degree can be a powerful asset in today's market. You could choose the No. 1 online master's in construction management program of 2022, according to Intelligent.com, a college degree-ranking website.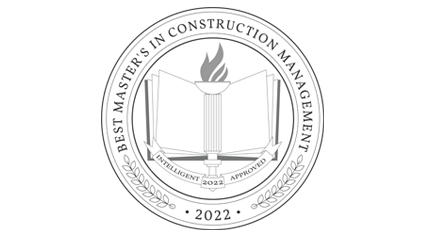 That top-ranked program is the University of New Mexico's fully online Master of Construction Management. It is one of UNM's Accelerated Online Programs, which are degrees that feature eight-week, self-paced classes and are highly affordable (fixed tuition rates).
What sets it apart from other programs? Professor and Associated General Contractors (AGC) Endowed Chair for the Department of Civil, Construction, and Environmental Engineering, Susan Bogus Halter, shared some insights into the degree. 
Entering or Advancing in a Lucrative, In-Demand Field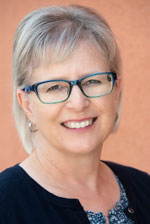 "I view the Master of Construction Management program as an entry into to the field of construction management for those who have bachelor's degrees in other areas, or for people who have been working in other industries but want to get into construction management," Bogus Halter said. "A master's in construction management on top of a bachelor's degree can also be a path to promotion, especially for those people working for owner organizations."
Promotions in this field can be quite lucrative. The Bureau of Labor Statistics noted that the top 10% of construction managers earn more than $169,070. And while this is a field that typically does not require a bachelor's degree for entry-level work, it's important to note that the title of "construction manager" might be different from one company — or from one city — ­to another. Having that master's degree puts you in the driver's seat, giving you the preferred skills and experience requested in the highest-paying construction management job descriptions.
If you're already in the field and work as a construction manager, project manager, estimator, scheduler, or project engineer, the degree could help you compete for top roles and secure a promotion. Or it could help you make a transition to this appealing field.
What Sets UNM's Program Apart?
"I think that one of the strengths of UNM's program is the experience of the faculty teaching the courses," Bogus Halter said. "The vast majority of our courses are taught by experts in the areas that they are teaching."
That's certainly true for Bogus Halter herself. In January 2020, she was named the National Association of Homebuilders (NAHB) Outstanding Educator of the Year at the International Builders Show (IBS) conference. Her involvement in the local NAHB chapter was noted, as Bogus Halter is the faculty advisor to the student chapter, where she helps connect students to the industry through internships and guest lectures.
Originally, she worked as a civil engineering consultant for ten years before turning to the academic world. Building on her bachelor's and master's degrees in civil and environmental engineering from the University of Wisconsin-Madison, Bogus Halter entered academia after her Ph.D. in Civil Engineering from the University of Colorado at Boulder. She has worked at UNM for 17 years and teaches two classes in the Master of Construction Management program—CE 571 Sustainable Design and Construction and CE 576 Project Delivery Systems—which fit in nicely with her research in the areas of design-build project delivery, asset management, and sustainable design and construction.
Connecting with talented faculty members and peers in the Master of Construction Management program is made possible through the flexible learning environment.
"Our courses are also designed using best practices for online education, providing students with many opportunities for interaction with other students or with the faculty," Bogus Halter said. "Another strength of our program is the eight-week accelerated schedule that allows students to start classes at several times throughout the year as best fits their schedule."
The Master of Construction Management program is fast-paced and rigorous, but being able to earn your degree in a 100% online setting is an ideal path for advancing your career while maintaining your current work and personal commitments. The top-ranked online Master of Construction Management program can help you secure a position in this attractive field—or compete for the top jobs in a particularly lucrative, in-demand field.
Want to Learn More?