Degree Spotlight: Anderson Online MBA
May 18, 2022 - Rick Robb
Degree Spotlight Accelerated Online Programs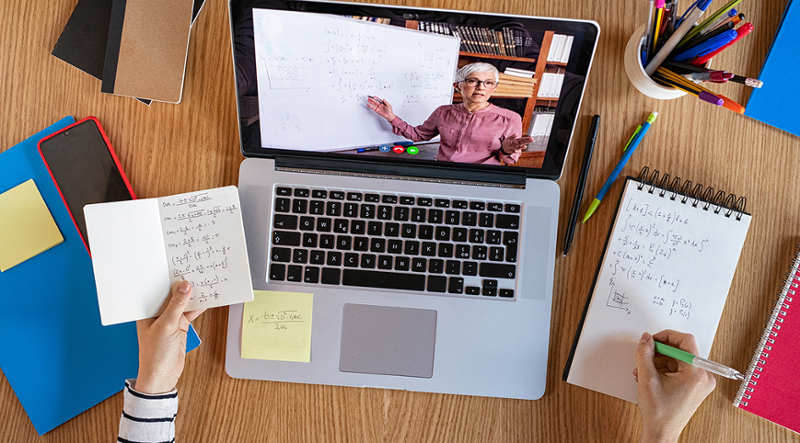 Like some people, you may wonder if an MBA degree is worth the investment. Can it help you land a better job? According to the Graduate Management Admission Council (GMAC), "95 percent of consulting sector recruiters are planning to hire MBA graduates—a reversal from the 2020 actual hiring of 76 percent."[1]
Whatever the field, be it management, marketing, finance, the film industry, or the tech sector, an MBA can provide big opportunities to advance your career and increase your paycheck. Regarding the latter, the median MBA salary in 2021 was reported to be between $105,000 and $115,000, a figure the GMAC report stated is "77 percent more than those with a bachelor's degree ($65,000) and 53 percent higher as compared to those hired directly from industry ($75,000)." 
The University of New Mexico has a strong reputation for its MBA programs. That status put UNM in CEO Magazine's top tier of MBA programs and U.S. News & World Report ranked UNM No. 1 in New Mexico and No. 3 in the Southwest for part-time MBA programs. These accolades have helped UNM's Anderson School of Management become source of recruitment for more than 200 employers. 
One reason for that successful reputation is the director for Anderson's graduate program operations, Rebecca Diemer Ph.D. With more than 15 years of higher education leadership experience, she now oversees the marketing, admissions, enrollment, advising, student support, and operations of all six graduate programs at Anderson, including the Anderson Online MBA which launched in Fall 2021. 
In a recent interview, Diemer shared some insights into the program and how the Anderson Online MBA excels in areas like flexibility, student support, quality, and diversity.
A Highly Flexible Program With Multiple Quality Standards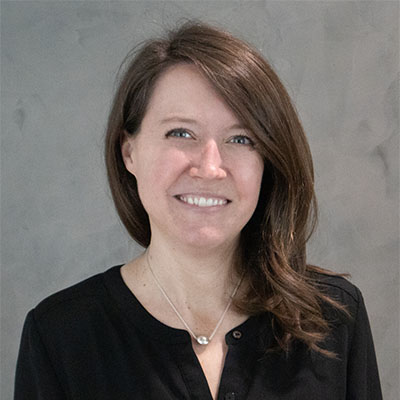 "The Anderson Online MBA is one of three MBA programs we offer at UNM Anderson," Diemer said. "It is highly flexible in terms of modality and accessibility, and it offers students the opportunity to pursue the AACSB-accredited MBA curriculum in a format and timeline that works best for them."
Fewer than 5% of business schools in the world have AACSB accreditation. Additionally, all courses in the program have been peer-reviewed and endorsed by Quality Matters, a nationally recognized rubric for best practices in online education.
Of course, one of the main benefits of the Anderson Online MBA is its convenience.
"The Anderson Online MBA is designed with maximum flexibility, recognizing that many students, regardless of what stage in their career, may benefit from a high-quality, affordable, convenient program that allows them to pursue their graduate degree without the physical boundaries of a campus," Diemer said. "At Anderson, students pursuing the Online MBA enter a program that carries the same academic accreditation and standard as our campus-based programs, but has been very intentionally designed for a part-time, online, flexible format. Classes run on an eight-week schedule, allowing students to focus on one class at a time, and start classes midway through the semester if that works better for their schedule."
What that looks like can vary based on students' personal schedules. However, as long as they keep up with their weekly learning and coursework responsibilities, it can be completed at any time of day.
"We do encourage students to be mindful that classes are still covering three credit hours of MBA content, so they should plan on checking in with their courses during the week,  participating in discussion boards, working with team members, and attending to assignment deadlines throughout the eight-week term," Diemer added. "However, classes can be accessed anytime of the day or night, allowing students to work and complete assignments when it is convenient for them while still attending to course deadlines."
The difference that type of flexibility can make in someone's life can be powerful and inspiring.
"I'm a single mother of two and work full-time, so the only time I can do coursework is after work and dinner, and on the weekends," said Claudia Lucero, an appraiser who is pursuing her dream of earning an MBA and furthering her career. "Without the program I would not be able to further my education and be a role model for my children."
You can read more about Lucero's story and how she has become a successful online student.
Receiving the Support to Achieve
If you're unsure about the added independence and online program implies, another strength of this degree is that students receive a lot of support along the way.
"Students in the Anderson Online MBA program are supported by a dedicated senior student success specialist who is available to support, advise, and direct students to appropriate university resources," Diemer said. "Graduate students should make the most of their graduate experience by making connections with their faculty, peers, alumni network, and the community network that supports and is bolstered by the potential of the Anderson MBA graduate. The student success specialist can help Anderson Online MBA students make these very important connections during their journey through the MBA program."
Other highlights related to support include an award-winning learning assistance program— the Center for Academic Program Support (CAPS)—which offers free, live tutoring and academic support services for more than 800 classes each semester. Many of those services are available online.
The Graduate Online Writing Lab (GrOWL) offers feedback to graduate and professional students working on writing and research projects. Students submit their work online for review by a trained GRC consultant.
Commitment to Diversity
"The University of New Mexico and the Anderson School of Management serve a very diverse student population and are served by a very diverse faculty," Diemer said. 
The University is a federally recognized Hispanic-Serving Institution (HSI), which requires a Hispanic enrollment of at least 25% to qualify. In October 2021, UNM was recognized as one of 35 HSIs in the country to be named a Fulbright HSI Leader, in the inaugural year of this designation. 
"Currently the Anderson MBA is about 54% women students, and 63% minority students," Diemer said. "The Anderson Online MBA offers electives in diversity leadership, allowing students to focus elective coursework in areas highlighting managing diverse teams, leadership, and team dynamics, and leading diversity, equity, and inclusion."
Interested in earning an MBA that integrates diversity into a fully online format that is supportive and affordable? Learn more about an Anderson Online MBA. Or take the opportunity to discuss your goals and questions with UNM Online.
---
[1] 2021 Corporate Recruiters Survey: Demand of Graduate Talent