Current Students: Getting Started
Spring 2022 Semester begins January 17th, 2022.
Semester deadline dates can be found here.
To help your smooth transition into online learning, we recommend that you look at the 'How to Use UNM Learn' user guide to familiarize yourself with the Blackboard Learn learning management system and its associated technology requirements. 
---
Response to COVID-19
For information on a safe return to campus, visit Bringing Back the Pack.
For Spring 2022, due to the fluid health situation, UNM continues to require proof of vaccination against the coronavirus disease. This includes receiving a booster dose of the vaccine when eligible according to the FDA. Please refer to the updated vaccination mandate for more information. Upload your proof of vaccination and/or a booster at LoboCheckin.
An online student is eligible to request a vaccination exemption if the student lives outside of New Mexico and is enrolled in an Accelerated Online Program. An AOP Exemption Request Form is available here. Also, regardless of vaccination status, masking is required while indoors on UNM property
For further information on UNM's response to COVID-19, see the following links for the latest updates:
---
Ask Me: Welcome Back to the Pack!
The UNM community is excited to welcome you to the 2022 Spring semester! Please visit Ask Me: Welcome Back to the Pack! for answers to questions regarding financial aid, class schedule, computing resources/technology services, student resources, and much more!
Virtual Student Activities
Being socially distant — including being an online student — doesn't need to be lonely or stressful! The Student Activities Center has created a variety of virtual activities for all UNM students. Check the Virtual Activities, Programming, and Resources page for an evolving list of activities, programs, and ideas for how to safely connect with friends, groups, and community resources. 
---
Welcome
You can find an overview of online education at the University of New Mexico at Welcome to UNM Online. 
Once you are admitted to UNM, register for classes by first logging into my.unm.edu. Class schedules can be exported to your calendar following this video guide.
---
Regulations
Because online education is delivered across state lines, there are state and federal regulations in place to ensure students are protected and receive a quality education. For students pursuing a degree leading to licensure outside New Mexico, it is critical to verify relevant state authorizations. 
Email questions to UNM Online: online@unm.edu.
---
Online Courses
There are two types of online courses:
An online course with no, or very few, required meetings.
An online course with regularly scheduled, often weekly, class meetings.
In the Schedule of Online Courses, you can find the courses UNM offers online.
As you look through the schedule, you will note some course titles feature a blue lightning bolt icon: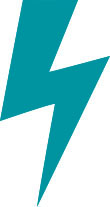 This icon denotes an Accelerated Online Course. These classes are restricted to those enrolled in Accelerated Online Programs
Some courses have a paw icon: 

The icon indicates a Golden Paw was awarded, meaning quality initiatives were met and certified by the Online Course Advisory Council. Each online course awarded the Golden Paw underwent a rigorous assessment following the Online Course Standards Rubric. UNM faculty conduct an evaluation to ensure every qualified course passes the rubric's highest level of quality. 
---
Online Degrees
While many individual courses are offered online, UNM also offers both fully and partially online degree programs.
---
Part of Term
Commonly, courses are conducted over the full term, or within the first half, (1H), or second half, (2H), of a semester.
---
 UNM Learn
Online courses are accessed through the Blackboard learning management system known as UNM Learn. Each course becomes available at 12:01 a.m. on the first day of its part of term.
Students use their NetID and password to log in at learn.unm.edu.
UNM Learn Support is available 24/7 by phone at 505-277-0857 or toll-free at 877-688-8817.
Contact Learn Support for assistance with the educational technologies in UNM Learn, and for accessing synchronous online courses.
For courses allowing students to convert content into alternative formats, there is accessibility support documentation.
See 'How to Use UNM Learn' to familiarize yourself with the Blackboard Learn learning management system and its associated technology requirements.
Starting sometime in 2022, UNM will begin transitioning to the Canvas by Instructure Learning Management System (LMS). Please refer to the Canvas Implementation page for a schedule and updates as the transition implementation work progresses.
---
Tutoring
Online tutoring services for undergraduates are available through CAPS, UNM's Center for Academic Program Support. For graduate students, there are individual consultations at the Graduate Resource Center. Online writing labs are available for undergraduate and graduate students.
A few weeks before midterms, UNM Online will send an email to online students with reminders about services for online tutoring, stress management, and career services.
---
Proctoring
When exam proctoring is required, each student is responsible for coordinating the service with the instructor. Proctoring resources are available here.
---
Support
UNM Online staff answer questions about the university's online education system. Phone support is available weekdays during regular business hours. Email inquiries are generally addressed within one business day, however, during periods of heavy seasonal traffic, responses may take up to two business days. 
At online.unm.edu, a chatbot is available for 24/7 inquiries. Questions the chatbot cannot answer will be addressed in 1-2 business days by UNM Online staff.
Contact UNM Online

Office hours: Monday - Friday, 8:00 a.m. - 5:00 p.m., MST

Web: online.unm.edu

Email: online@unm.edu

Albuquerque: (505) 277-9000

Toll free: (866) 869-6040
---
Resources
An extensive selection of resources available to online students is found in the navigation panel to your left.