Application Process
Meet Your Student Success Team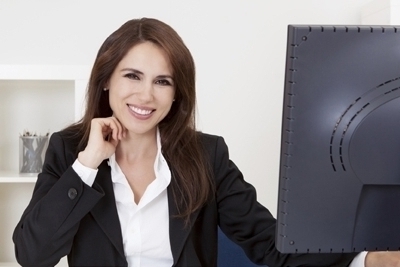 Whether you have recently inquired or you have already applied, your Student Success team will be your primary contact throughout the enrollment process so you have everything you need to create the college experience you desire and take the steps that are important to the process. Your Student Success team will reach out to you by email and phone at a time that is convenient for you to share more information about the degree program. We want you to have a great experience through this initial process because we know that you deserve the very best toward your higher education aspirations.
---
Application Steps
Thank you for taking the first step by finding us online! The admissions process is quite simple and you'll have support every step of the way. Your Enrollment Coach will support your questions and help you navigate the online system. Here is an overview of the admissions process:
Step 1: Connect with your Enrollment Coach
Step 2: Complete your Application
Select the "Albuquerque Campus Applications" tab. Then select the appropriate application type - Undergraduate Application or Graduate Application. When selecting your intended field of study, make sure to select the online program.  Graduate applications may also have additional requirements such as GRE/GMAT test scores and letters of recommendation.  
Step 3: Request your prior college official transcripts for review
The application process includes submitting official transcripts. 

Transcripts must be sent directly to The University of New Mexico, either by your previous school's Registrar or a third-party transcript service such as 

Parchment

. 

Paper transcripts are mailed to The UNM Office of Admissions, 

PO Box 4895, Albuquerque, NM 87196-4895

.

 Electronic transcripts are sent to 

apply@unm.edu. Visit unm.edu/apply for more about the application process.
Step 4: Apply for financial aid
Financial Aid and Scholarship opportunities differ for undergraduate and graduate students, see the UNM Financial Aid website for more details.
Step 5: Plan your degree with an advisor
Your Enrollment Coach will help you prepare for your advisement meeting to ensure you have all your questions answered AND will make the introduction to you so that you will have a seamless experience.
Step 6: Schedule your courses
You will be guided to the best courses to begin your program based on your degree plan and the courses available in the first 8-week session.
Step 7: Complete New Student Orientation (for undergraduate students only)
The TNT (Transfer and Non-Traditional) program is for students transferring 24+ credits and "non-traditional freshmen." Non-traditional students might be older, discharged from the military, or juggling multiple roles like studies, work and family.