Services Spotlight: Career Services
June 20, 2022 - Rick Robb
Tips For Success Support Services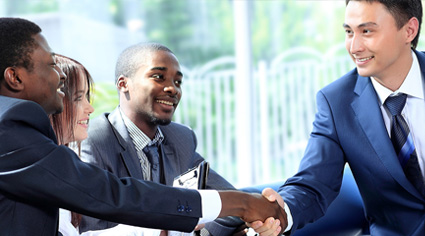 Do what you love and you'll never work a day in your life, goes the old saying. Research has shown that people fervent about their careers tend to be healthier and happier. Even those most impassioned about their careers will admit they do a lot of work that they'd as soon avoid. Despite that, they wouldn't change much because they enjoy what they do. How can you find the career that suits you best?
The University of New Mexico's Office of Career Services has a well-rounded and passionate staff dedicated to helping students find the careers they love.
For Dr. Jenna Crabb, the director of UNM's Career Services who also serves on the leadership team for UNM's Division of Student Affairs, her 20 years in career development is a vocation that stretches beyond the borders of the University. She's involved in national, regional, and state-wide career associations, and is a sought-after mentor to those entering the career development field. As an active member of the National Career Development Association (NCDA), she has served as president in several career development associations and presents workshops at national and state associations. Not a few UNM advisors have improved their game and found love for what they do through her incredible "Facilitating Career Development", 120-hour certification course.
Like many in the field, Jenna loves working with students. UNM Online had the opportunity to speak with her recently. She chatted with us about the ways Career Services supports students and alumni searching for their vocational passion.
What is the Career Service deparment about?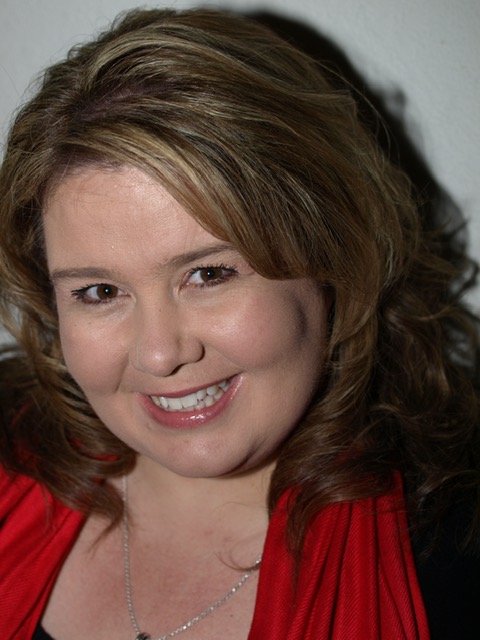 Her department has three general areas: career development, employer relations, and administration. "In the first area," Jenna says, "our Career Development Facilitators (CDFs) assist students, faculty, staff and alumni with their career development needs. Services include choosing a major or career path, finding internships or jobs, preparing for interviews, and researching grad school options." Whether already employed or not, Career Services offers an avenue to connect a student's aspirations to real jobs, whether preparing for a promotion, an entirely new career, or even retirement.
"Our next area is our employer relations team," she goes on. "They work directly with our employers on recruiting efforts at UNM." The department runs 7-10 career fairs each year as well as on-campus recruiting. They also manage Handshake, the job/internship database featuring 14,000 employers and over 19,000 jobs and internships.
Getting started with careeer planning
Many college students don't begin thinking about looking for a job until they've got a degree in hand but, when asked about that strategy, Jenna replied, "I believe college students should start thinking about career prospects while still in high school. But high school career counselors have a tough job getting students to think that way." She continued, emphasizing that, "getting serious about identifying your strengths, abilities, likes, and dislikes, your areas of knowledge, personality and values, well, they all influence career choices."
To paraphrase another old saying, the best time to plan for a career is in high school, the second best time is now! Dr. Crabb strongly encourages students to visit her office because they are often amazed about what a consultation can reveal.
"No matter where you are in the career development journey, knowing from the start that you have the Career Services team behind you helps to alleviate the feeling of being alone in making these decisions. Cheerleaders like your family and friends are great, but UNM is behind you as well, helping with all stages of your career path."
Even if you have chosen a major or field of interest, using Career Services to explore your wants and needs, along with other factors, allows you to really clarify things and zero in on your most attractive jobs or industries. Counselors coach you through proven interviewing techniques that can lead to highly desirable internships and jobs. That's combined with powerful resume and cover letter writing tips that highlight the skills you've gained from your classes, organizational involvement, and work experience. 
Deciding on a major before you dare to declare
Career Services works one-on-one with prospective students who want help choosing a major. Support happens through guided self-exploration to pin down your interests, values, abilities, knowledge areas, etc., by using various well-recognized assessment tools such as card sorts, interviews, and talking with a trained career development facilitator. Jenna notes, "most students leave our meetings saying that they wished they had visited us in their first year." With one student, "we met initially, then did a few career assessments – which helped explore his interests and personality characteristics around career tasks and potential environments. This led to him exploring a few options for his ultimate career choice. From there we looked at that career choice and it led to a few options on majors (not all careers have only one major option). I am happy to say he found his major and loves his classes!" 
Support without borders: Getting Remote Students started with Career Services
Even before the pandemic, Career Services offered online "walk-in" visits. They have since added online workshops and virtual appointments. (Of course, clients in commuting range are welcome to make an in-person appointment.)
"In addition," Jenna continues, "we are seeing many of our employer partners offering online informational sessions." You can find each semester's offerings at career.unm.edu. (More information on how online students can get started is found at the end of this article.)
Services are available to all UNM graduates — Lobos for Life! "We work with international students to find viable job and internship opportunities," Jenna says. Career Services also works with their employer partners to educate them on the benefits of hiring international students." We work with the Global Education Office to make sure we are up to date on appropriate rules and regulations, as well as our partnerships, to fully support international students through their academic and career and goals."
Success!
With a service like this, success stories abound. Jenna has a few favorites. "One student came to us to work on his resume, cover letter, and internship interview with NASA," she recalls. "He got that interview and accepted a job with them after graduation."
Another student got a very prestigious state department summer internship after working with Career Services and UNM's Diplomat in Residence. Jenna describes the journey saying, "before the internship began, we brainstormed ways for her to get the most out of the experience. She took advantage of those recommendations and reported to us that the internship was amazing! She made so many connections that summer and went on to complete her graduate degree. After that, she received a number of job offers in her preferred field. I am so proud of the accomplishments this student earned while in her degree program. That, and being selected for this incredible internship, wow. I still am in contact with her. She now is running her own side-gig as well as working in the field she loves. Success!"
Jenna concludes, "Career Services is here for you. Helping students achieve their goals and work in the fields they love, these are the reasons why we do, and love, what we do."
Make an appointment or stop by in-person or virtually. Visit career.unm.edu, email onlinecareerservices@unm.edu or call 505-277-2531. They're open Monday through Friday from 8:00 a.m. to 5:00 p.m.