UNM General Education Requirements
UNM General Education Curriculum
By providing a base of knowledge and flexible tools for thinking, the General Education curriculum empowers students to face a rapidly changing world. General Education equips students for success throughout their education and in future employment. General Education also creates a pathway to community engagement, offers an encounter with diverse human experiences, and generates personal enrichment through curiosity, learning, and tolerance.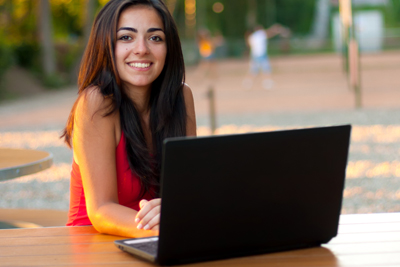 A student's major offers the opportunity to specialize in an area of specific interest and in the practices belonging to a particular field (for example, Chemistry, History, or Music). Complementing the major, General Education provides a set of strategies: communication, critical thinking, information analysis, quantitative skills, and responsibility toward local and global communities. Students develop these strategies from different angles by taking one or more courses in each of the areas of the General Education curriculum: Writing and Speaking, Mathematics, Physical and Natural Sciences, Social and Behavioral Sciences, Humanities, Second Language, and Arts and Design.
Some General Education courses involve students directly in addressing crucial problems through undergraduate research, race and social justice analysis, global awareness, community engagement, and innovation. Completing General Education early sets students up for achievement throughout their college careers by building versatile habits of mind.
Learn more about UNM General Education
New Mexico General Education Curriculum
To facilitate the transfer of students and course credits among New Mexico's colleges and universities, the state's public institutions of higher education are required to accept any transfer courses taken within approved modules of lower-division coursework and apply them toward degree requirements.
Learn more about the New Mexico General Education Curriculum
Common Course Numbering (CCN)
The State of New Mexico now requires that 100- and 200-level courses across all of New Mexico's higher education institutions share common course numbers (CCNs) to ease student transfer between institutions and thus help expedite the completion of degrees.  UNM has implemented these new course numbers as of Fall 2019 for the 2019-2020 catalog. It should be noted that some lower-division courses offered at UNM do not have equivalents at other institutions, and therefore, did not receive CCNs.  
UNM Diversity Requirement
The U.S. & Global Diversity & Inclusion undergraduate requirement promotes a broad-scale understanding of the culture, history, or current circumstances of diverse groups of people who have experienced historic and/or contemporary inequitable treatment in the U.S. or in a global context. There are a wide range of courses available to fulfill this 3-credit hour requirement, which may also be used towards other applicable graduation areas. Transfer courses may be evaluated on a case-by-case basis.