Services Spotlight: Center for Teaching and Learning (CTL)
September 19, 2022 - Rick Robb
Tips For Success Support Staff Support Services
For students who've been away from school for a while, getting back in the swing of things can be challenging. Many adult learners haven't been in a classroom for five, ten, or even twenty years. A lot has changed since they were last students, from instructional methods to the rapidly changing technology driving the modern classroom, to using technology to engage with classmates and instructors. What's more, for students taking classes online, particularly those unable to come to campus, finding help outside of normal working hours can be difficult. These factors could feel discouraging.
Dr. Stephanie Sanchez understands. Sanchez, who received her doctorate in ethnology from UNM's Department of Anthropology in 2014, recognizes the need for a variety of academic support. She sees the services as necessary to student success. A professor of Chicana & Chicano Studies, Dr. Sanchez is also the director of student support services at the Center for Teaching and Learning (CTL), which houses both Student Learning Assistance and Graduate Support services.
From CAPS to CTL
Formerly known as CAPS[i], CTL, is a comprehensive center with resources to improve learning on both sides of the classroom. It supports student learners at the undergrad and grad levels, as well as UNM instructors. The Teaching and Learning Workshops for instructors includes a Bridge to Canvas training to orient them to UNM's newly-implemented Canvas learning management system.  
Sanchez explains the center's name change this way, "as we thought about how we tell our story, it became more important that we're viewed as a comprehensive teaching and learning center rather than a collection of centers all doing their own thing."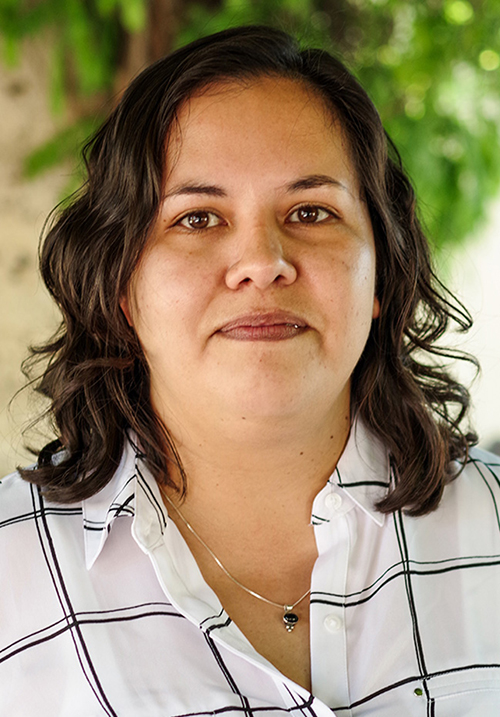 Along with the name change, CTL made a conscious decision to improve its teaching and learning practices by focusing on collaboration. Faculty experiences have the power to influence students at all levels, and student experiences can meaningfully contribute to learning and classroom engagement. 
"These different areas of expertise within our Center — student learning and teaching practice, and how we collaborate — allow us to serve students and instructors in a unique way," Sanchez explains.
As Sanchez notes, CAPS is a well-known acronym at UNM, but "we think it's the right time to make these changes to more accurately reflect the work we do."
Doubtless, incoming students, staff, and faculty will come to know CTL as a resource for all teaching and learning on campus.
Services Available for Online Students
CTL offers its services both in-person and online. For online students, the ability to access these services virtually can be a game changer. Undergraduate services include the Online Writing Lab (OWL), STEM tutoring, Learning Strategies consultations and workshops, and language conversation groups, all accessible from the CTL website.
"The exact hours for different tutoring subjects and group support are posted online," Sanchez elaborates, "but in general, students can find online support throughout the day, in the evenings, and on the weekends."
Services are offered based on when each one is most used. For instance, many people seek writing support in the mornings, while students looking for support for STEM courses find afternoons and evenings more favorable. Perhaps unsurprisingly, the most popular time for tutoring is on Sunday evenings when more students enter the Online Learning Center to catch up on work or prepare for the upcoming week.
Services for graduate students are also available throughout the day in-person or online, Monday through Friday. While in the end, it's about what works for the individual, it seems that undergrads tend to enjoy the no-appointment-necessary convenience of drop-in services while grad students — who generally work while attending school — prefer appointment-based scheduling. Graduate students can schedule consultations in writing, ESOL, statistics, and even career coaching by calling 505-277-1407 or by emailing unmgrc@unm.edu.
The Pandemic's Impact on Support Services
Despite the disruptions to education during the pandemic, there were also opportunities for Sanchez's team to reexamine how CTL served students. They found that they could be more flexible with service hours, a boon to students who found themselves — willingly or not — taking classes online.
As the pandemic shut-down progressed, Sanchez says, "we noticed some major differences in online vs. in-person interactions, namely that online interactions don't involve as much conversation or social connection. They tend to be more transactional."
As CTL continues offering online services and exploring how to improve them, that social connection becomes a key part of the development — how can they promote online engagement and how do they cultivate the online connections students crave?
Sanchez says, "we envision those virtual interactions and spaces being as welcoming and social as our in-person tutoring lab, but it takes a lot of intentionality to make it happen." In the past, online students didn't feel like services had been created intentionally for them. Sanchez and her team are working hard to change that perception.
Learning Strategies
"Learning Strategies is a wonderful program that I'm always excited to talk about," says Sanchez. Unlike most of CTL's other services that are subject-specific, Learning Strategies extends across subjects and disciplines. "The focus is on study skills and metacognitive strategies that work for adult learners across subjects," she adds.
Learning Strategies topics include time management, reading strategies, and effective learning techniques. And Learning Strategies isn't only for struggling students. Anyone who needs to examine their learning techniques will benefit.
In college, the passive learning techniques that you learned in high school — things like highlighting notes — aren't that effective. College is also a time when you find that your time management skills need a tune-up. Learning Strategies staff help you understand your individual processes and work with you to develop new tools for effective active learning.
Sanchez says that "in college, students often see the impacts of ineffective study techniques: a low grade, the inability to recall info for exams, or of being unable to take a concept and apply it to a new situation. Students may think it's a personal failure or lack of ability, but it's really the result of not having the necessary tools to maximize learning." It is why the services at CTL are so important.
Learning new material requires the ability to encode and then recall the material. The retrieval component requires deliberate practice to develop the strategies to master new content and then recollect it when necessary.
For online students, Sanchez emphasizes the importance of engaging with classmates through group work and discussions, all of which serve to underscore higher-order thinking. Research has shown group work and discussions to be highly effective ways to learn. Consider starting your own online study group. It is a great opportunity to ask questions about class to nail down the material. You would help to build a community and gain a sense of belonging.
Speciality Trained Tutors
Because UNM just changed to the Canvas Learning Management System over the summer, many students and their instructors are heading into uncharted waters. Instructors may not always be able to answer technical questions about using Canvas. Fortunately for students, CTL's Student Learning Assistance team is trained to offer support in navigating Canvas.
"This is a great example of how being a part of a comprehensive center like CTL has improved our practice," says Sanchez. "Because Digital Learning and Teaching Support are instructor-facing and have been providing support in the transition to Canvas, Student Learning Assistance has been working closely with them to ensure our student tutors are trained and prepared to be embedded in Canvas courses, and to offer support to their peers."
Success!
"Before I sought out different kinds of support [as a student]," Sanchez recalls, "I didn't really feel like I belonged. My experience showed me what a difference student support can make, and so I'm motivated to help students—I want everyone to have those opportunities, to feel that they have a supportive network and that they have resources to meet their academic goals."
At the end of each semester, CTL surveys their student users to find out about their experiences as well as where they see opportunities for improvement.
"I am always touched by the comments students share—they mention specific tutors who have been like coaches for them throughout the semester, or they recall a difficult assignment and how the tutoring session left them feeling more confident to tackle it," Sanchez says.
In 2023, the Center for Teaching and Learning was just awarded designation as a Level 3 certified tutor training program by the College Reading and Learning Association (CRLA). That's also known as a master-level certification, the highest possible achievement. You can read about it in this article from UNM News.
Visit the Center for Teaching and Learning's website, or stop by their offices on the third floor of Zimmerman Library. You'd be glad you did!
Dr. Sanchez was previously featured in a UNM Online blog post on How to Find Success as an Online Learner. Read that article for more tips for success.
 You can reach UNM Online's Student Success Specialists at 505-277-9000 or by email at online@unm.edu. You can also join them on Zoom for virtual office hours Tuesdays and Thursdays from 10:00 a.m. to Noon. Meeting ID: 967 7118 3893
[i] CAPS was the Center for Academic Programs Support.