Spotlight on Programs: Chicana & Chicano Studies
March 22, 2023 - Rick Robb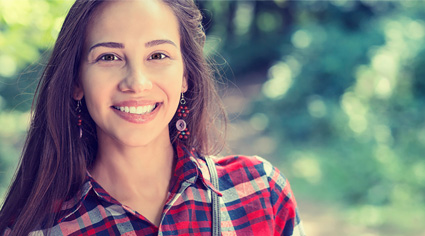 Making up about 19% of the U.S. population, people identifying as Hispanic [1] are among the fastest-growing ethnic or racial groups in the United States, increasing nationally by 23% from 2010 to 2020. Increasing importance has been placed on understanding this population — whether from the inside or outside. Aside from the reward of cultural understanding, this demographic affects every social and economic aspect of the 21st century.
It's been said that The University of New Mexico serves the American demographic of tomorrow today, and the Chicana & Chicano Studies program is leading the way in that mission. 45+ percent of UNM students identify as Hispanic, Latina/o/x, or Chicana/o/x, and the growing number of students in its Chicana & Chicano Studies program indicates both the desire and need to learn about their culture, and their history as well as to positively affect their home communities. Designated as an Hispanic Serving Institution (HSI) and an Hispanic Serving Research University (HSRU), UNM's responsibility to serve this fast-growing demographic has become increasingly clear. Non-Hispanic students are also embracing Chicana & Chicano Studies. Transcending the racial diversity, students entering the degree program tend to be working professionals seeking out academic pathways or careers including diplomacy, international communications, local and national government, public policy, art and design, film direction and production, marketing, journalism, professional writing, education, and business.
There are three Chicana & Chicano Studies (CCS) programs offered in the online format at UNM. The  Bachelor of Arts is an  Accelerated Online Program (AOP). It attracts those who have completed their general education requirements. These students have an associate's degree or at least 45 credit hours leading to a bachelor's degree. Accelerated Online Programs offer 8-week, quality-reviewed courses available only to students admitted to an AOP. The pacing is faster than traditional 16-week degree programs, allowing the option of a shorter time to degree completion. Also in the AOP format are a minor in CCS and a graduate certificate. The master's degree in CCS is a traditional 16-week online program.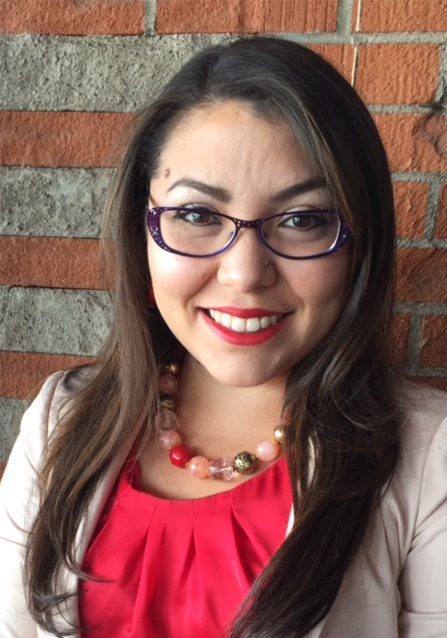 We recently spoke with Dr. Laura Elena Belmonte, UNM's Assistant Professor of Chicana & Chicano Studies about the department and its degree programs. Dr. Belmonte research focuses on Chicana and Mexicana feminism, border and transnational studies, Chicana/o/x spiritual and political activism, and Chicana motherhood. As a literary and cultural studies scholar, her work centers on the study of the cultural and literary production of Mexicanos, Chicanos, and Mexican Americans, and cultural expressions from both sides of the US-Mexico Border, thus her work is also transnational. Her newest book project, titled  Borderland Brutalities: Violence and Resistance along the U.S.-Mexico Borderlands in Literature, Culture, and Art, in preparation for publication, with an anticipated publication date of Spring 2024, is about the manifestation of border violence in literature and cultural production. Course titles Dr. Belmonte teaches include Cultural Expressions, Introduction to Chicana and Chicano Studies, Chicano and Latinos in a Global Society, Immigration and Assimilation, and Chicana Feminism.
What is Chicana & Chicano Studies?
People have expressed confusion regarding what exactly Chicana & Chicano Studies is about and who might be interested in it. The  Accelerated Online Chicana & Chicano Studies bachelor's degree program is for students with a strong interest in the rich, vibrant dynamics of both historic and contemporary Hispanic populations, and who anticipate working in diverse communities.
"The online degree programs are ideal for working professionals or those with full-time care responsibilities," said Dr. Belmonte, adding that "Our program emphasizes Chicana/o/x and Latina/o/x communities, who are comprised of diverse Indigenous, African, European and mixed-race and multicultural backgrounds."
Approaching Chicana/o studies through a wide variety of fields, disciplines, and contexts, the program strengthens critical and analytical skills, problem-solving, information competency, social and group networking, and cross-cultural competencies, with a strong foundation in social justice work, and engagement of Hispanic communities. Many of those skills encompass those most requested by employers and are also in line with  The UNM Big 5 Essential Skills for Changing the World.
Important Educational and Social Outcomes
"In our online programs," Dr. Belmonte said, "students apply technology in collaborative learning situations to engage key concepts used to identify problems and develop and implement solutions."
By exploring the complexities of historical and contemporary conditions, issues, and challenges facing diverse Hispanic populations, the program puts a lens on gendered, social, economic, and cultural perspectives of Chicana/o and Latina/o/x populations.
As CS&S students engage in creative and community-responsive problem-solving—questions of social justice faced by community-based organizations and their interactions with local and global realities—it enhances understanding.
Students explore intersectionality, the acknowledgment that a person or group has multiple factors of advantage and disadvantage such as gender, race, class, sexual orientation, and physical abilities, among others, that may lead to marginalization.  Dr. Belmonte notes that examinations like this bring to light the ways communities are impacted.
The Chicana & Chicano Studies program strengthens Chicano studies at UNM and other schools
As the Hispanic population in the U.S. is expected to approach 75 million by the end of the decade, the Chicana & Chicano Studies programs expect continued enrollment growth.
"At UNM Chicana & Chicano Studies, we are proud of the programs we have developed including the BA and MA online degrees," said Dr. Belmonte. "We continue to receive inquiries about them on a weekly basis, which speaks to how the growing interest in the study of [Hispanics] impacts our department and UNM.
Recent media reveals that increasingly, students are looking for degree options available online. The Department of Chicana & Chicano Studies strives to offer quality and accessible online options, including the Accelerated Online Program which, with its 8-week course cycles and multiple entry points per year, is a fast-paced learning experience and offers a shorter path to degree completion. Dr. Belmonte notes that the department is "proud of the skills students walk away with. Skills that empower them to enter diverse industries and fields." 
Developing Community in an Online Program
Students entering C&CS Accelerated Online Programs bring a diversity of perspectives, experiences, and challenges. They include full-time workers, retired professionals, and those seeking either a new career, promotion, or job transition. Often, they are caretakers or provide critical family support in other ways.
"Our student makeup demonstrates the importance of offering a bachelor's degree program in Chicana & Chicano Studies that is fully online," said Dr. Belmonte. "It is flexible for folks who want to go to school but may not be able to attend in-person courses."
In Dr. Belmonte's AOP courses students are encouraged to form study groups and develop their own cohorts. Students often start these support networks on their own. Cohorts tend to enroll together in a series of courses. That way they already have a great rapport and well-honed working groups.
"[This] is so wonderful," she said, "because many times they live across the country or even across the world, from each other. It is an exciting opportunity to meet all sorts of people and learn about the history, culture, and identity of [Hispanics.]"
What Can a Graduate do with a Degree in Chicana & Chicano Studies?
What can a graduate do with an Accelerated Online B.A. in Chicana & Chicano Studies? Program graduates gain in-demand research skills in the humanities and social sciences that are applicable to quite a few fields. They include education, business, law, city, community, and regional planning, public policy, business, non-profit and non-governmental organizations, community organizations, and human services.
"Therefore," Dr. Belmonte notes, "many who graduate with a C&CS B.A. are prepared for graduate level and professional level work, from advancing on to a master's or Ph.D. to going on to law school, or working with Career Services on meaningful job opportunities."
The MA in Chicana & Chicano Studies
For those interested in taking their study further, there is the MA in Chicana & Chicano Studies. It centers on teaching and research specializations through explorations into communication, language, culture and cultural expression, race, gender, sexuality, public policy, migration, the role of community, and other topics.
Throughout, students build skills in critical thinking and analysis, professional communication, collaborative problem-solving, and leadership. These are skills employers prefer.
With the rapid sociological and political changes facing the Americas, a better understanding of how the languages and cultures of Hispanic, Chicana/o, and Latina/o/x people intersect with the rest of society is more important than ever. A degree in Chicana & Chicano Studies can help you gain that understanding.
online@unm.edu
. Join them on Zoom for Virtual Advisement Hours on Tuesdays and Thursdays from 10:00 a.m. to Noon. Meeting ID: 967 7118 3893.
[1] For the purposes of this article, the designation of "Hispanic" will be used to refer to persons who identify as Hispanic, Latina/o/x, or Chicana/o/x.